Press/Reviews
#AllEyezOnMe: Atlantic City Rapper JOMO Gives Tupac Vibes in 'What I Want'
Between JOMO's booming voice and slow flow, it's hard not to think of Tupac.
Ahead of the Tupac biopic, All Eyez On Me, Atlantic City rapper JOMO is giving us similar vibes of the Death Row rhymer in his What I Want EP.
Between his booming voice and slow flow, it's hard not to think of Tupac. Although it's unknown just how much this is done on purpose, he pulls it off successfully. (Tupac is listed as one of his inspirations along with Biggie Smalls, Method Man, 50 Cent and Drake.)
The title track off of the EP is featured in the 2015 film Battle Scars. In it, JOMO raps about how he wants "to live the life I see on TV," amongst other things.
Another stand-out is "I'm SO Ole' School" where the rhymer talks about being of the old era.
In the end, we get a classic hip-hop feel that's worth a listen for any hip-hop head.
Check out the single from the EP below and stream the entire 8-track EP here. And make sure to let us know if you agree with whether or not the rhymer sounds like Tupac in the comments.
Atlantic City Rapper, Jomo, Spills His Soul over New EP, 'What I Want'
Kicking off an EP ablaze with lyrical heat over the feel of an old-school Cash Money Records/Juvenile album, Jomo dives deep back into his roots and dishes out a crystal clear message over his latest EP, 'What I Want'. Beyond the flashing lights and shining bright, Jomo is a dose of nitty-gritty refreshment that has been unfortunately dismissed from the game for years.
Hitting a homerun right off bat with the first track that is featured in the Motion Picture Film, 'Battle Scars', Jomo goes hard on "What I Want" and showcases that he has the ability to make your speakers bump while simultaneously spittin' for the love of the game and making his dreams come true. Jomo's soulful and pure intention of taking care of his people back home when his time comes packs a punch that keeps his empowered energy at the frontline of every listener's mind.
As an artist on the forefront ofLyles-Belton Entertainment, which is one of the region's most respected Music Entertainment Companies, Jomo has a squad behind him that are putting in the work to ensure that his craft maintains its position on the map. Over a hardcore street style that is brimming with a mixture of real-life scenarios beyond money, cars, and clothes, Jomo knows the roots of Rap and is the man who is bringing the genre back to where it belongs. Jomo makes it known that his ride along the yellow brick road of life isn't solely about himself; he wants to do right not only for himself but for those that he loves and wants and will share the fruits of his labor with over the years to come. If there is one conclusion that listeners will come to after a full listen of 'What I Want', it is that Jomo is on the map to blow and we are ready to participate and watch this downright lyrical beast explode.



Now Hear This: What I Want (EP) - JOMO
Rating: ***1/2
Must Listen: Cocky, Wanna Be My Freak ft. WhiteKeys, I'm SO Ole' School
JOMO is a rapper out of Atlantic City, NJ. He's got a few albums out already including an EP called "What I Want" that just dropped in May. His first single off of said EP is the title track and it was recently featured in the video-on-demand flick "Battle Scars." All of that sounds awesome, but is the music any good? Let's find out.
The lead track is the aforementioned single, What I Want. It has a 2pac vibe to it. The beats are basic but effective and JOMO has bars for sure. The chorus has been stuck in my head so it's clearly catchy. It's not gonna change the world of rap, but it's a nice tune. Jersey Strong is next and it's pretty sonically stressful. There's a lot going on and I can't really tell what any of it is. It's hypnotic but not in a good way. It kind of sounds like a panic attack unfolding in real-time. Next. Track 3 is called Cocky and it's much better than Track 2. Confidently rapped with a much better focus musically. LaLa lacks the melody of Cocky, but is just as effective due to its aggressiveness. Two solid tracks in a row. Let's get to number 5. Clap sounds like Pac on Xanax. The flow is good, but JOMO sounds kinda bored, especially considering the violent nature of the cut. Wanna Be My Freak ft. WhiteKeys is a fun one. It reminds me of when 50 Cent still made catchy tracks. The highlight of this portion of the record for me. The penultimate track is I'm SO Ole' School. This is JOMO at his very best. Catchy and clever rhyming combined with the best beat on the entire album. We end at 25 to Life and it's worth the wait. I love when a rap song is socially conscious but is still commercial enough to stick in your head. This one hits that note perfectly.
Watch the music video for "25 to Life" below:
Bottom line: This is well worth a listen. JOMO can rap and it's musically solid for the most part. He takes a lot of the greatest rappers ever and combines them into his own unique sound. Aside from Jersey Strong (which really missed the mark for me), this one is consistently good throughout and I strongly recommend it.
Produced by: William "WhiteKeys" Harding (What I Want), Jomo K. Lyles-Belton
Atlantic City lyricist, JOMO, bridges the gap between the Old School & the younger generation on an exciting EP titled "What I Want." The 8 track project boasts impressive production & lyrics that deviate from the over glorification of material wealth so prevalent in the current music scene.The end result is a sonic document that's both refreshing & startlingly original. JOMO kicks things off with the title track that (at first listen) appears to revolve around the amount of possessions he can amass. However, as the song progresses, the NJ spitter slips in a revelation about his religious beliefs that comes across as a bold statement in a genre where hardcore musings overshadow spirituality.
"Jersey Strong" provides dense audio terrain for the lyricist to shout out where he's from. It's an inventive track built around a tribal drum pattern & muddy vocal sample that loops continuously while JOMO propels the action further with raw rhymes. On paper, a patchwork of sounds this jarring shouldn't translate to a good song…but remarkably it does. If this cleverly constructed cut was released in the 80's, it would've sent former Public Enemy producer, Hank Shocklee, into a jealous fit of rage! "Cocky" follows next…and serves as a major highlight on the project. The infectious dance beat, synthesized grooves, Middle-Eastern vocal sample & in the pocket bars demand immediate replay action! "LaLa" then elevates the proceedings even higher with a funky joint about…well…JOINTS!
"Clap" showcases JOMO's versatile flow over a smooth instrumental. The understated production meshes perfectly with the emcee's laid back delivery! Listeners are then treated to the sensual soundscape of the WhiteKeys featured "Wanna Be My Freak" that finds JOMO sharing tales of his sexual prowess. The slinky, titillating composition heats up the erotic excitement before we return to the streets with "I'm SO Ole' School." On this particular cut, JAMO employs flows reminiscent of 50 Cent & Tupac without sacrificing his own unique identity. Instead of biting, it translates to an intentional nod of respect to revered legends in the game. "25 To Life" rounds out the collection with a plea for the youth to put down the guns. The only heat they should be packing is JOMO's brand new EP!
We're excited to bring you a brand new EP to show you from an up-and-coming rapper from Atlantic City. JOMO is the latest to come out of Atlantic City and take the music scene by storm and he has no plans of stopping. "What I Want" is his proclamation that he takes what he wants whenever he pleases, and he wants your attention, now. You ready to hear a rapper heavily influenced by the like of Biggie and Tupac?
His voice is definitely radio friendly and definitely has the ladies shaking in their shirts, in a good way. He's extremely versatile: he's got the charm, he's got the natural-born hustler's instinct, and the bad boy image that fits him very well. That's the trifecta that gets everyone drooling with anticipation to see what he will do next because it's sure to get people's attention. "What I Want" has a very melodic introspective feel to it that can relate to many people. Listen to it and tell us what kind of vibe you get with it.
The click of the jail doors is what sticks with Mark Cheatham — and he's not even a prisoner.
"When I leave here at night, I sleep differently," he said of his twice-monthly visits to conduct Bible study at the Atlantic County Justice Facility.
The men there — and the lives they abandon on the outside — are what spawned his latest collaboration with partner Jomo Lyles-Belton. "Who gonna take care my kids and my wife?" Lyles-Belton repeatedly asks in "25 to Life."
It's the latest video from the two men, along with fellow Atlantic City firefighter Khalif Thornton and co-producer Tyrone Turner, under their companies Focus IN Productions and Lyles-Belton Entertainment.
The video follows "inmate" Lyles-Belton — in orange prison jumpsuit, handcuffs and shackles — through the Atlantic County Criminal Courthouse in Mays Landing: taken from a prison van, led through the back hallways, a courtroom, where he's given "25 to life."
Showing the reality of jail was key, the group agrees.
There's the caged elevator. The Plexiglas that separates inmates from visitors. And the writing on the walls: Names, dates, gang affiliations are a way for a defendant to leave his mark.
"We're forever repainting the cells," Atlantic County Sheriff Frank Balles said. "They're forever scratching their message into the walls. There's always a message to tell when you're in jail.
"There are many messages under those paint layers," he added.
"It was very important for us to actually have it here," Thornton said, sitting in a room in the courthouse. "This is where you are going to end up at if that's the route you're going on."
They tried several state institutions first. Each time, they were turned down.
"Then, you said 'yes,'" Thornton told Balles.
When the video first started getting hits on YouTube, some questioned that decision. But Balles said everything was done in a few hours, and the free access was allowed after the courthouse was closed. There were no inmates inside the facility, and the face and name/badge of an officer used in the video is blurred.
The men point to the U.S. Department of Justice statistics shown in the video: While only about 13 percent of the U.S. population is African American, more than 40 percent of incarcerated men are black.
"It's a reality for many of my peers," said Lyles-Belton, 37, who grew up in the city's Bungalow Park. "Some are in jail. Some are just getting out of jail. Some are dead."
Cheatham, 49, grew up on North Maryland Avenue's 800 block, better known as Back Maryland — one of Atlantic City's most troubled areas. He knows people who went left when he went right. Like many growing up there today, he didn't have a father around.
"My mother ruled with an iron fist," he said. "Respect was No. 1. She taught me how to become a man."
They're hoping they can give that same message through the music. They will be ordering about 100 copies and will make some available free to local schools and organizations that work with youth, such as the Boys and Girls Club.
"I encourage people to look at the film," said Perry Mays, president of the Coalition for a Safe Community. "I think it gives you the reality what it's like in jail, and an idea of how to better equip yourself and stay out of the institutions."
The video has surpassed 3,000 hits on YouTube, mainly through promotion on social media.
"We just want his voice to be heard," Cheatham said. "We pray that it resonates in the kids' lives and hearts."
And that they don't have to hear the click of a jail door.
"Listening to those doors shut," Cheatham said, "it hits you."
Contact Lynda Cohen:
609-272-7257
Song "What I Want" by JOMO making Waves in the Music Industry
Out of the city and home of HBO's "Boardwalk Empire" comes an artist named JOMO with a song titled "What I Want" which is beginning to make rounds and "noise" in the Music Industry through licensing, features and radio airplay through his company "Lyles-Belton Entertainment".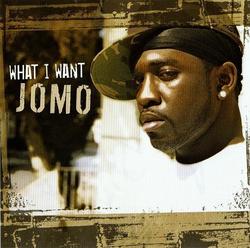 (What I Want)....is now being considered for it's biggest movie to date "The Return of Joe Rich" by the renown director Sam Auster who is excited about the track.
Atlantic City, NJ (PRWEB) January 8, 2011
Out of the city and home of HBO's "Boardwalk Empire" comes an artist named JOMO with a song titled "What I Want" which is beginning to make rounds, make waves and make noise in the Music Industry. The song is turning heads through licensing, features and radio airplay which is distributed through Lyles-Belton Entertainment.
Lyles-Belton Entertainment released Jomo's debut album in 2003 titled "America's Playground". Lyles-Belton Entertainment, released 2 mixtapes in the local area, then went on to release the Single/Ep from album titled "What I Want" in which the song chart on many radio charts.
Jomo has had his song "What I Want" licensed for video game TECK DECK LIVE, FRONTLIER FILMS, ON THE THROTTLE TV, LG PICTURES, independent film "800 Pound Gorilla" (a John Paxton Film), "Inspector Imtiaz: The Call Within" (a Sadar Khan film), UNDERGROUND PRODUCTIONS, Tv Show "The Extent" as well as many other projects. Jomo has also played small acting roles in 2 of John Paxton films including the aforementioned "800 Pound Gorilla". It has just recently been licensed for use in the reality series "Life of A Dyme", a new Brent Ford Snowboard Film and is now being considered for it's biggest movie to date "The Return of Joe Rich" by the renown director Sam Auster who is excited about the track. This movie can be researched on IMDb and is expected to be a stellar hit!
"What I Want" has been added in rotation to various Radio Stations with the latest being BREAK THRU RADIO out of California.
Jomo is from Atlantic City, NJ. He graduated from Atlantic City High School and played Basketball at North Carolina Central University while earning his BBA/Finance. Jomo is currently a Firefigher in Atlantic City and owner of Lyles-Belton Entertainment.
Lyles-Belton Entertainment
www.LylesBeltonMusic.com
www.Facebook.com/JLylesBelton
www.Twitter.com/HiphopJomo
www.Instagram.com/LylesBeltonEnt
www.Reverbnation.com/Jomo23
www.Youtube.com/user/JomoLylesbelton